What's Reason for Makeup Artists Wearing Black So Often?
Makeup artists can be seen wearing different colours, but black remains a prominent one. People find it confusing that why most of the makeup artists prefer to wear black well, there can be different reasons behind it.
Let us look into different reasons for a makeup artist wearing black on regular days. To grab the complete guide regarding wearing black so often give a thought to the details mentioned below.
Reasons for wearing black so often!
Makeup artists wearing simpler colours like black is confusing as they can ace any look with their perfect look. Let us look into different reasons why black colour is so common in between makeup artists.

The theme of the salon: different makeup artists work under agencies to get regular work, so agencies consider following the rules and keeping everyone equal. Black can be the theme of the agencies that compel makeup artists to wear black so often. When you are working in an agency, then you have to stick to the dress code of agencies. Not everyone is loaded with tons of black outfits, but to abide by dress code black colour becomes essential for makeup artists to wear.
Personal preference: you might be surprised to know that not every makeup artists is makeup enthusiastic about wearing it on their own and considering practising makeup on others. People, in general, like to keep the things simpler yet attractive and black is the legit colour to look attractive with minimal efforts.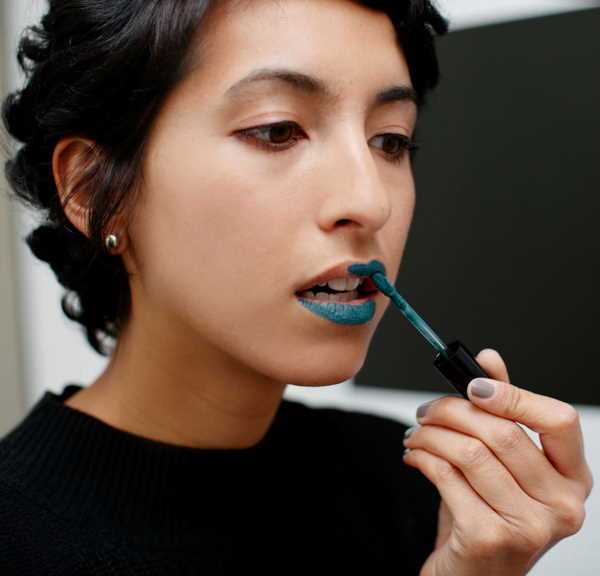 Look neat and clean: another prominent reason why professional makeup artists tend to wear black colour so often is to look neat and clean. Being in a profession of makeup where you make people look flawless requires you to look flawless as well. If you wear white or lighter tones while creating different makeup looks, then it might not look cleaner. The black colour is convenient to wear where you can simply work on vibrant colours every day and still manage to look neat and clean until the end of the day.
Thus, these are some reasons that explain the goal of a makeup artist wearing black on regular days instead of picking up some other random colours. It is convenient for the makeup artist to pick for colours tones of dress that are really suitable for them in professional to look more professional.
We hope you find details stated above helpful in comprehending reason behind makeup artists wearing black so often.